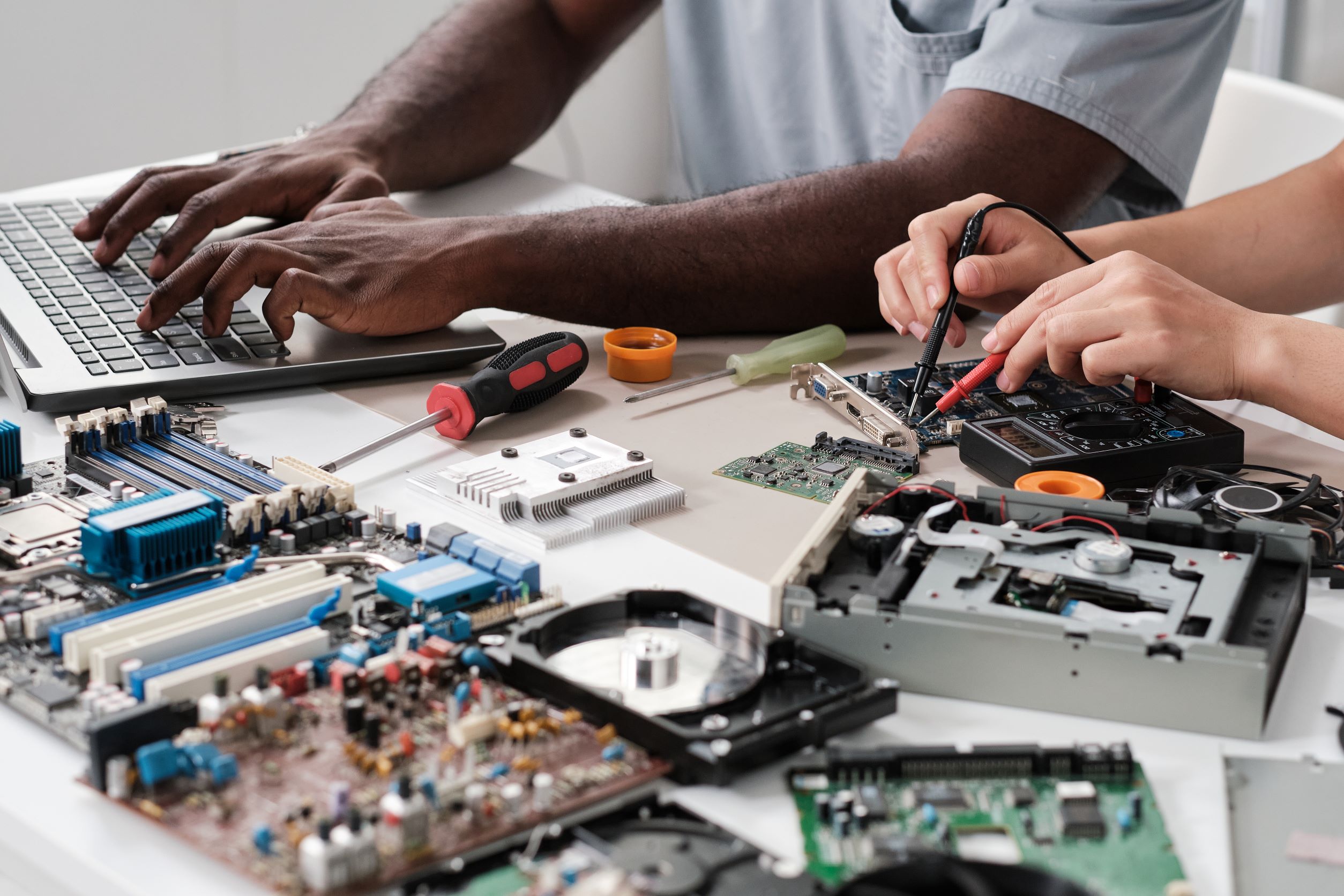 About Knowledge Center Circulaire Kennis
Background
The Dutch economy must be fully circular by 2050. The necessary steps must be taken for this. The long-term use of electrical and electronic devices and the proper handling of the processing process after they have been discarded is crucial in this respect.
High-quality collection and recycling of e-waste gives raw materials a second (or longer) life. Extending the lifespan of appliances or components demonstrably leads to a reduction in the mountain of waste. In addition to recycling, there are more circular steps to take, such as repair and refurbishment.
The role of knowledge center Circular Knowledge
There is a need for objective information, knowledge development and knowledge sharing about e-waste and a circular economy that is available and accessible to everyone. Although different organizations have different types of data, there was no central place where objective information was collected and made available to stakeholders. An independent knowledge center is indispensable in the sustainable development of knowledge about e-waste and monitoring the transition to a circular economy. Incidentally, a knowledge center also helps to identify knowledge gaps that need to be eliminated by means of new research, experiments and innovations.
Establishment
The OPEN Foundation (Organisation of Producer Responsibility for E-waste Netherlands) has taken the initiative to set up this knowledge centre. The knowledge center is therefore made possible by the OPEN Foundation.
Subjects
This site will mainly share knowledge about electrical appliances, e-waste and the transition to the circular economy. To guarantee independence, only limited submission criteria are applied. The focus is on facts and studies about e-waste, in the full breadth, so including, for example, information about design for recycling, which are especially relevant for the Netherlands.
Independence
The knowledge center has no profit motive and acts in the interests of society. The knowledge center wants to work transparently and with a low threshold by making all factual information and research fully accessible. The knowledge center cooperates with independent bodies such as universities. For practical reasons, the knowledge center is initially facilitated by the OPEN Foundation, but the best construction to guarantee independence is being looked at in consultation with stakeholders.
Future
Our first priority is to build this knowledge center to become a reliable, comprehensive source of information for anyone interested in learning more about e-waste. Our vision for the future is to expand this.
Submit your publication to the Knowledge center
Do you have a publication* that contributes to knowledge about the circular economy, electrical appliances or e-waste? Register it at the knowledge center!
*Criteria apply. Read more about the submission criteria here.